Asphalt Construction Company with Full Capabilities
---

Industry Leader
This facility is AASHTO Accredited, specifically Quality Management and Asphalt Mixture Accredited, to ensure the highest possible results.

At The Ready
Available 24 hours a day, seven days a week, our asphalt terminal ensures a steady supply whenever the product is needed.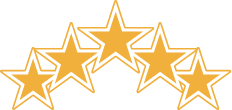 Flawless Accuracy
A high-precision blending system onsite can produce specialty product formulated across a wide range of engineering specifications.
High Capacity
The Ajax Asphalt Terminal can satisfy large-scale orders on demand and move product by rail, barge, pipeline, and truck.

Certified Lab
Staffed by knowledgeable teams, our labs have been certified by Departments of Transportation in Michigan, Ohio, Illinois, and Ontario.

Large or Small
From driveways to runways, city streets to race tracks, the Ajax Paving Asphalt Terminal can tailor production to any size job.